Well, floor painting, trim painting and furniture refinishing is all over the place this weekend,
thankfully I was able to finish the darling little chair yesterday and did a Step By Step Tutorial on my
blog here:
http://www.idreamofjeannedesigns.com/2013/05/step-by-step-chair-transformation-chalk.html
I decided to hook up with a couple of fun Blog Link Parties again, These sites are very fun and I
am so thankful for their hosting! I shared my tutorial here
: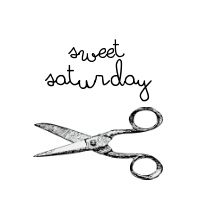 I found this great tutorial at The Turquoise Home...(cool name). I would love to do this treatment in hallways and stairwell. (sorry honey, the projects never end!!!)
Thanks again to all the hosts of the Saturday Link Parties! Well, that is it for me today, back to
painting!! Have a great weekend!
Jeanne